Project
Dog training online university
Client
Leerburg Enterprises, Inc.
Role
UI Design and Front-end Developer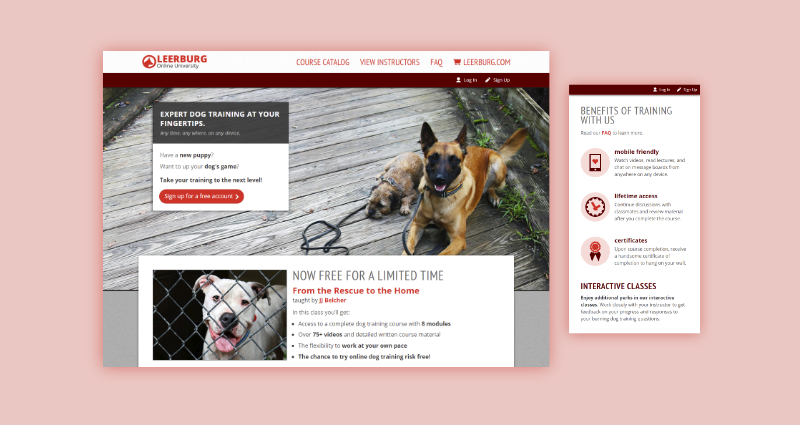 Personalized Testimonials
The best way to improve testimonials is to personalize them. I reached out to students that had recently passed courses and left positive reviews to see if they would be interested in contributing to the redesign of the online university homepage. To my delight the few people I approached agreed! I had the students send me photos of the dog they trained with along with their name. Meanwhile I took a short excerpt from their reviews, with small edits for grammar and clarity, to send to student for approval. By reaching out to users I was able to create an effective marketing element on the homepage.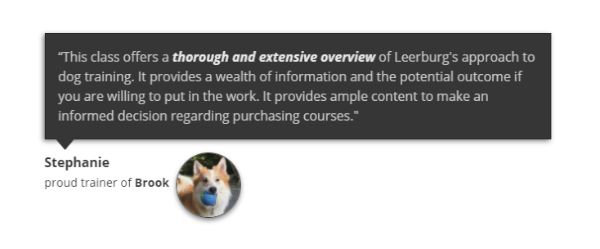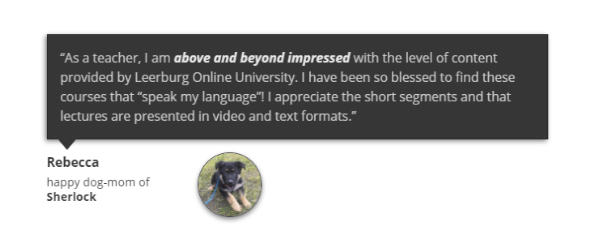 Screenshots